Marda Loop
Justice Film Festival

November 12-17, 2019
Assholes: A Theory
November 12, Tuesday 7pm
Central Library
Investigating the breeding grounds of contemporary 'asshole culture', this film explores the perverse appeal of assholes, and why they thrive. Directed by John Walker. 2019 (81 mins.)
Trumphobia: What Both Sides Fear
November 13, Wednesday 7pm
Central Library
In the midst of Trump's politically divisive rhetoric, Trumphobia attempts to unite a country through empathy and compassion. Directed by Carolina Sosa. 2019 (70 mins.)
Sex, Drugs and Bicycles
November 14, Thursday 6:30pm
Plaza Theater
Is having month-long double-paid vacations, no fear of homelessness, and universal healthcare the nightmare we've been warned about? Directed by Jonathan Blank. 2019 (90 mins.)
Because We Are Girls
November 16, Saturday 4:15pm
River Park Church Auditorium
A conservative Indo-Canadian family in small-town British Columbia must come to terms with a devastating secret: three sisters were sexually abused by an older relative beginning in their childhood years. 2019 (85 mins.)
MLJFF 2019 Starts Tomorrow!
Tuesday, November 12
Trailer Viewing Event
The MLJFF recently held our annual trailer viewing event for volunteers to view film trailers for the 2019 Festival. This was an opportunity to introduce the films to everyone involved, and to share ideas about the upcoming 2019 Festival.
2019 Festival dates
We are pleased to announce the dates of the 2019 Marda Loop Justice Film Festival. This years festival will be taking place from November 12-17. We hope to see you there!
The Marda Loop Justice Film Festival is proud to be zero-waste
We started the zero-waste initiative in 2018. Food is served in compostable containers and we offer cups and cutlery that can be washed and reused. Festival attendees are encouraged to bring their own water bottles, which can be filled on-site. Compostable cups are also available for coffee and tea while coffee grounds and tea bags are composted. Our local sponsor, Forage, donates the food we serve and delivers it in chafing dishes that can be reused. Clean up is done with reusable cloth rags and compostable paper towels. These steps all contribute to the Marda Loop Justice Film Festival being an environmentally conscious and sustainable organization. We are proud to be zero-waste, and we are excited to see how this continues to evolve!
Want to see your film featured on the Marda Loop Justice Film Festival? Click on the button below for submission information.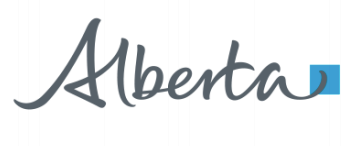 Citizens for Public Justice are sponsoring films
Conviction, Six Primrose, The Need to GROW
Therapeutic Touch Network of Alberta are sponsoring the film
Burkinabe Bounty
Servants Anonymous Foundation are sponsoring the film
Shattered Dreams: Sex Traffiking in America